Last week, Apple launched a series of new hardware, from a new M1 powered iMac and iPad Pro, to a new Apple TV and Siri Remote, along with the new AirTag and a flashy new purple iPhone 12 variant. While Apple also announced the arrival of the much anticipated and important iOS 14.5 update that will arrive this week, another Apple TV-related feature was also announced — the ability to calibrate your TV screen with your iPhone.
While it might sound strange that a company was discussing tuning TV display for colour accuracy, what is really revolutionary is how Apple is promising to make adjusting colour balance easy. The company says that the new colour balance feature will make use of the FaceID sensors on an iPhone – using the TrueDepth camera and the ambient light sensor.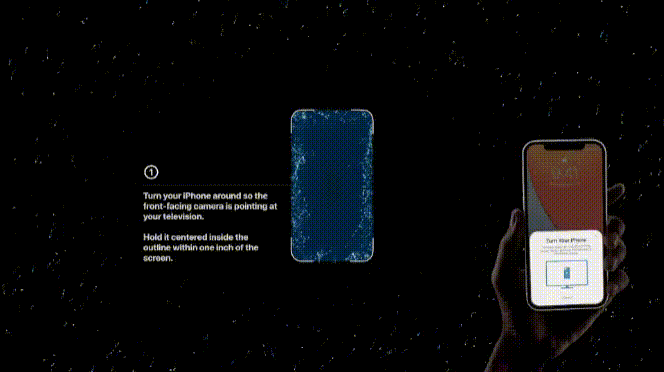 However, to be able to use this advanced colour tuning feature, users will need to be running iOS 14.5 along with tvOS 14.5 which are expected to launch next week. While the company did release a new 4K Apple TV, users will still be able to automatically set colour balance on older Apple TV models as long as they can run tvOS 14.5, and have an iPhone X or later model with FaceID. Here's how you can start the automatic calibration process.
Step 1: Go to your tvOS Settings and look for the Color Balance feature under Video and Audio settings, and keep your iPhone ready.
Step 2: Your TV will now show an area in the middle of the screen where you must place your iPhone and hold it steady.
Step 3: While it is in this area, you will be able to see a variety of colours that flash on the TV screen, while your iPhone simultaneously sends information of the colours displayed.
Step 4: This step does not involve any interaction and should take place rather quickly, as your Apple TV will then use the colour information from the sensors on the iPhone to automatically calibrate the colours it displays.