Google has been working on Nearby Sharing for over a year now. Nearby Sharing is a handy way to share contacts, files, etc with nearby Android devices and Chrome. The Google Play Store now has the best example of what Nearby Sharing can do by allowing users to share apps and updates with other devices.
This feature was spotted by 9to5Google's APK Insight team in September last year and was then made official by Google in December. The Play Store now has the ability to share apps with nearby Android devices and to be able to use this new feature, you need to be on Google Play Store version 24.0 or newer.
How to do it
To start Nearby Sharing, you need to open the Google Play Store, tap on the three-line menu button on the top corner, and then tap on "My apps & games". Here, you will see a bunch of tabs on the top including one that says "Share".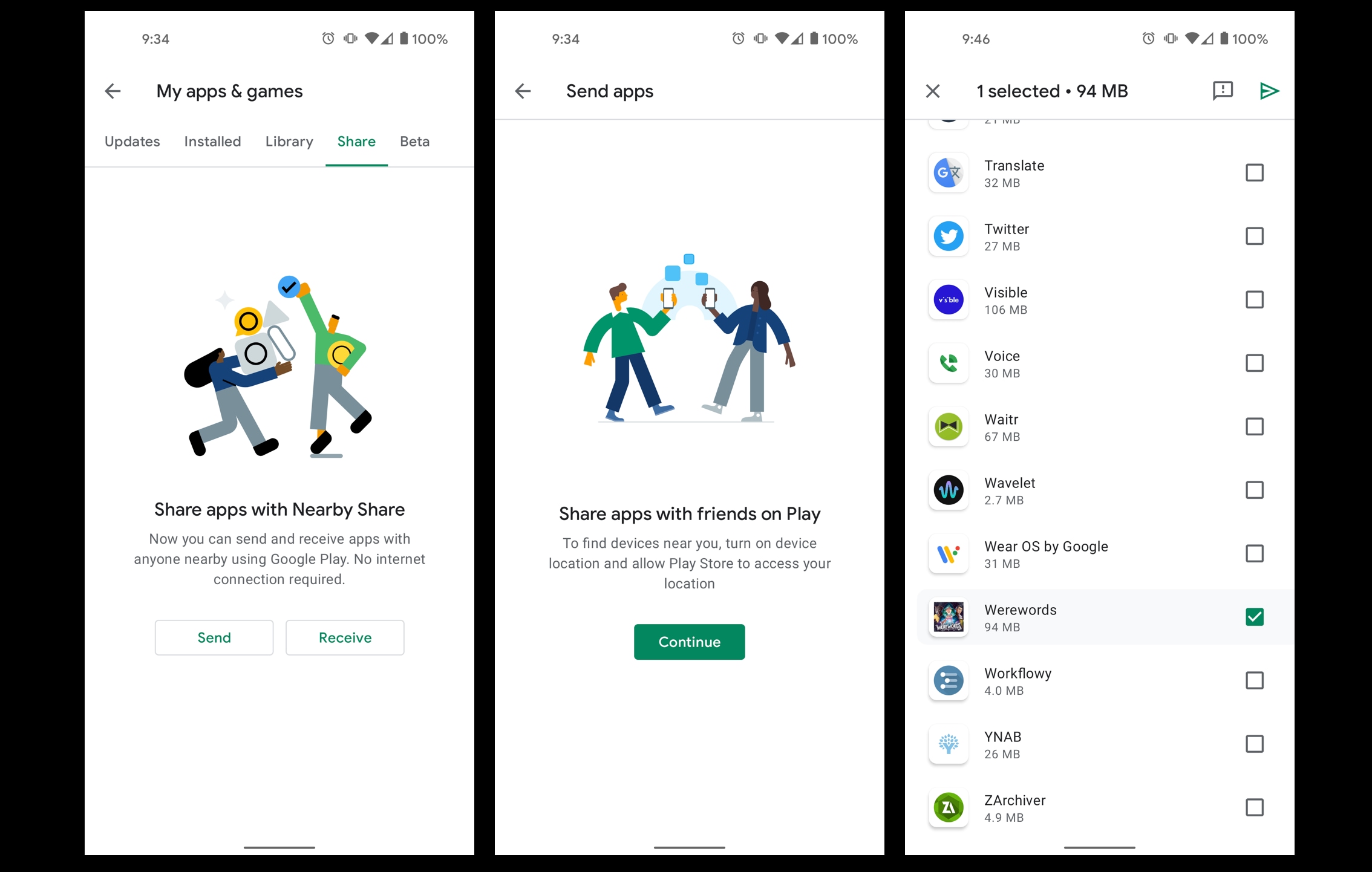 Under the "Share" tab, you have the option to "Send" or "Receive" a particular Play Store app. Irrespective of what option you choose, you will have to give Play Store access to your location since that is going to be used to determine which devices are nearby.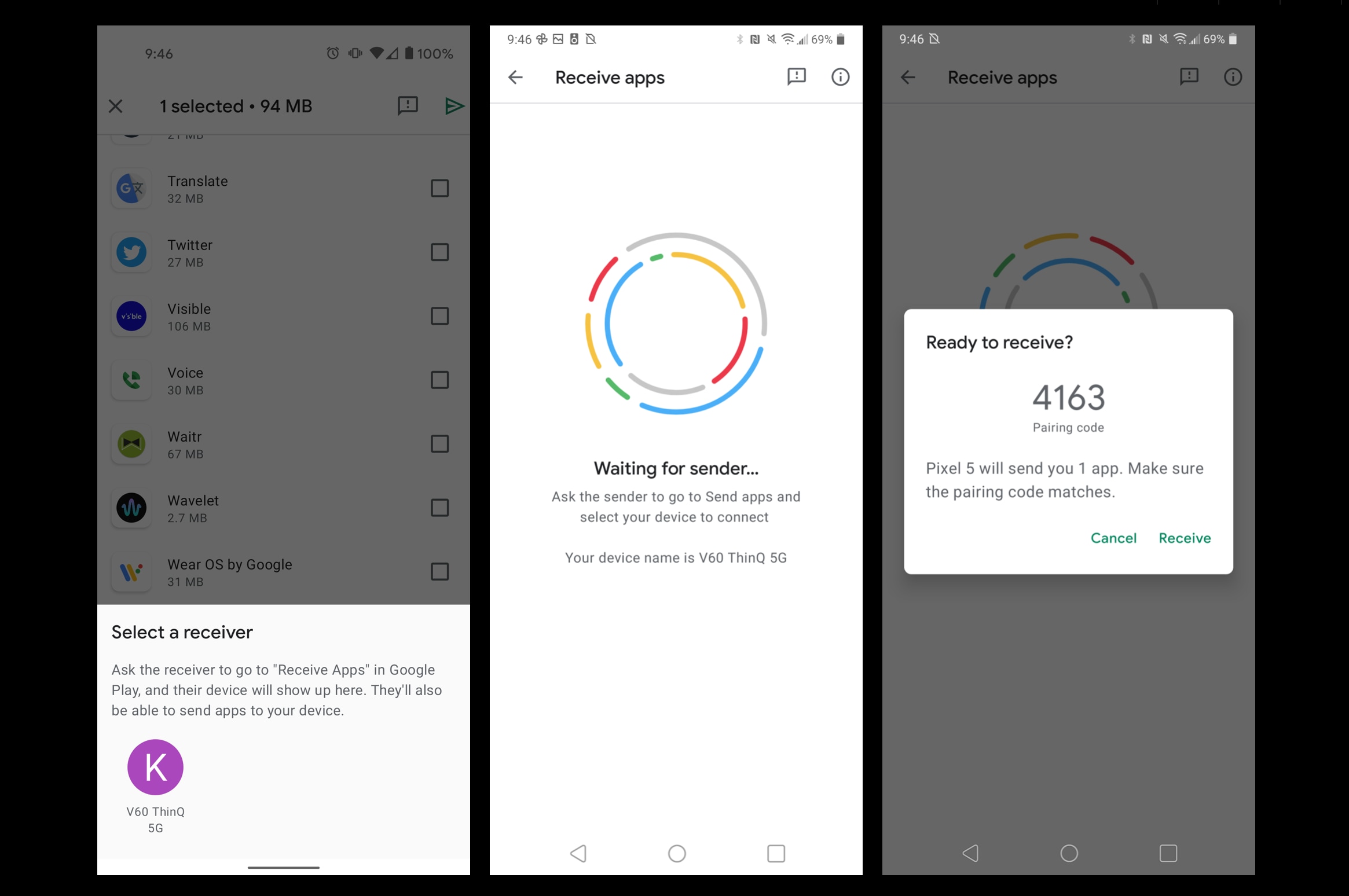 If you want to send an app, you will be shown a list of your Android apps that can be sent. Do note that not all apps can be sent by Nearby Sharing. Also, apps that you have paid for or sideloaded, which are not publicly available on the Google Play Store can not be shared.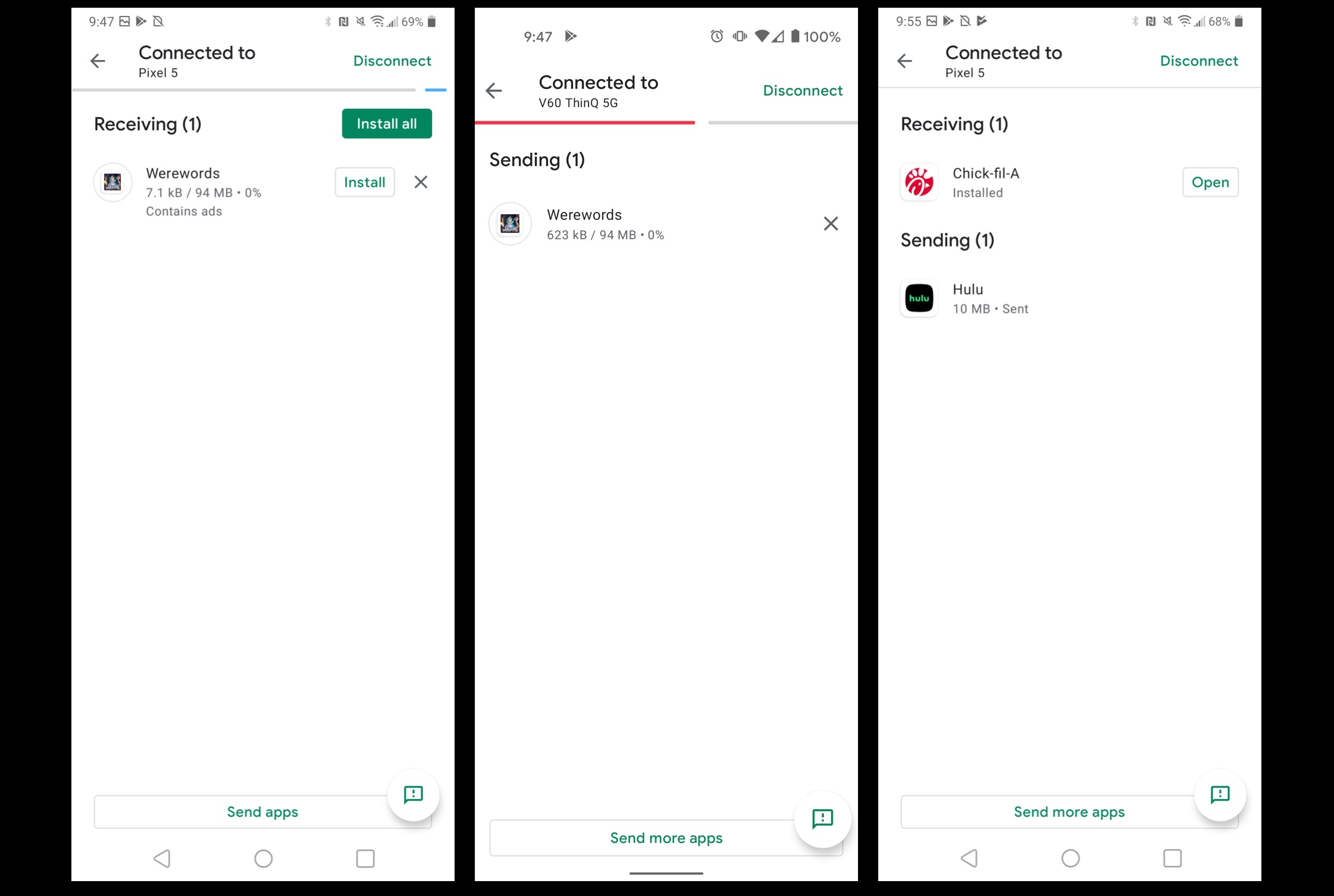 Once you have chosen what apps you want to share, you need to look for a receiving device now – one that has pressed the receive button on the Play Store. When you have chosen a recipient, they will receive a pairing request and then both of you will be shown a pairing code to ensure your session has not been hijacked.
The sharing can begin once the devices are paired. Once the download is complete, the person who has received the app will have to press "Install" for each app or press "Install All" before the apps can be used, installation is not automatic.
The devices of the sender and the recipient will remain connected till either one presses the "Disconnect" button. As long as the devices are connected you can keep sharing Play Store apps. The sharing speeds, according to reports, are quite fast.
The Play Store's Nearby Sharing option is a pretty convenient way to conserve data and also a faster way to share an app.