Last year, Docs added a built-in citations tool, and Google is now updating the capability with more source types to join the existing five. One of the areas that Google Docs, the company's cloud-based document editor has traditionally lagged behind its competitor Microsoft Office has been the citation tool. While the latter has had a powerful solution for years, Google only added a basic version last year. The company has now announced it is expanding the feature to support more sources of information.
In a blog post on Wednesday, the company explained that it was adding support for four new media sources — Film, TV Series, TV Episode, and Miscellaneous. This brings the total number of source types you can cite to nine. This will come in extremely handy for students and researchers that have to cite a specific episode or movie or documentary as part of their research.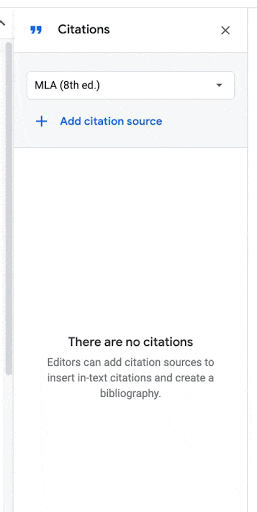 According to the company, users can head over to the Tools menu, then select Citations, which will open up the panel that will provide three citation formats, MLA, APA, and Chicago — the most widely used around the world. After you select the format, you can add from any of the nine citation source choices. These are Book, Book section, Website, Journal article, Newspaper article, Film, TV Series, TV Episode, and Miscellaneous.
Before this, researchers or students who wanted to cite one of the newly added source types would have to use an online tool or ask a friend with a copy of Microsoft Office to generate the citation for them before adding it to their document. However, this can prove to be a very tedious task for people whose research topics are centered around films or TV. These changes will roll out to most Workspace users over the coming month, according to Google.